Details

October 19, 2020
10:00-10:30AM
Advocacy In Action Member Call
WEBINAR
Don't Miss the Advocacy in Action Zoom Call
Today at 10 a.m.
Join the LeadingAge Ohio advocacy team for the Advocacy in Action Zoom call at 10 a.m. today.
This month's call will review a new bill which allows essential family caregivers in long-term care settings, as well as how LeadingAge Ohio is leveraging social media to influence policy makers in the upcoming lame duck session.
Advocacy in Action calls are typically held at 10 a.m. on the second Monday of each month; however, due to our PAC Golf Outing taking place on October 12, October's Advocacy in Action call was moved.
The Advocacy in Action call features LeadingAge Ohio advocacy staff and member advocates sharing the latest news from the statehouse, and how your dues are being used to advance aging services in Ohio.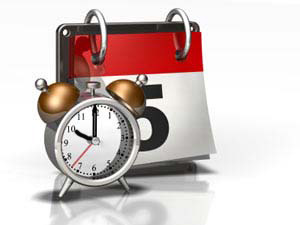 To join Zoom call from your computer: https://easyconnecthd.zoom.us/j/9150897248?pwd=UmtubGgzY2hyRk1BaXJEV0EzdWhZZz09
Meeting ID: 915-089-7248
Meeting Passcode: 634189
To join via phone, dial: (646) 558-8656; meeting ID: 915-089-7248.
One-touch dial:16465588656,9150897248#,,,,#
2020-10-19 10:00:00
2020-10-19 10:30:00
America/Detroit
Advocacy In Action Member Call
Don't Miss the Advocacy in Action Zoom Call Today at 10 a.m. Join the LeadingAge Ohio advocacy team for the Advocacy in Action Zoom call at 10 a.m. today.  This month's call will review a new bill which allows essential family caregivers in long-term care settings, as well as how LeadingAge Ohio is leveraging social media to influence policy makers in the upcoming lame duck session.  Advocacy in Action calls are typically held at 10 a.m. on the second Monday of each month; however, due to our PAC Golf Outing taking place on October 12, October's Advocacy in Action call was moved.  The Advocacy in Action call features LeadingAge Ohio advocacy staff and member advocates sharing the latest news from the statehouse, and how your dues are being used to advance aging services in Ohio.  To join Zoom call from your computer: https://easyconnecthd.zoom.us/j/9150897248?pwd=UmtubGgzY2hyRk1BaXJEV0EzdWhZZz09 Meeting ID: 915-089-7248 Meeting Passcode: 634189 To join via phone, dial: (646) 558-8656; meeting ID: 915-089-7248. One-touch dial:16465588656,9150897248#,,,,#    
WEBINAR
---